SEASON 5 . EPISODE 04
Today the first episode that I appear in as extra is out! Everyone should check out the episode. Also, here are some awesome screencaps where you can see me (or at least bits and pieces of me).

At about 1:31 I am barely in, in the line. Hahaha! The tiniest bit of my face is seen here.

At about 3:03 I am seen in a reddish shirt walking away.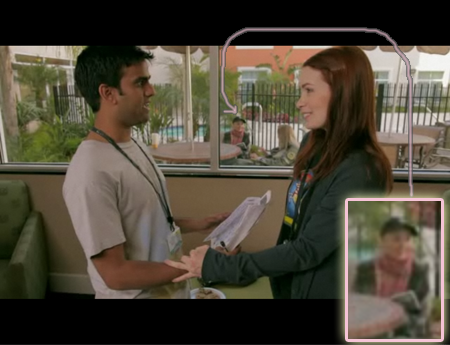 And at 3:27 I am the background laughing!

I even got to be in the credits for this!
So you remember all the crazy stuff in the leslie-verse that I was talking about? Well, this is where it starts.
Yes. STARTS.